Smart Infrared Sensor Monitor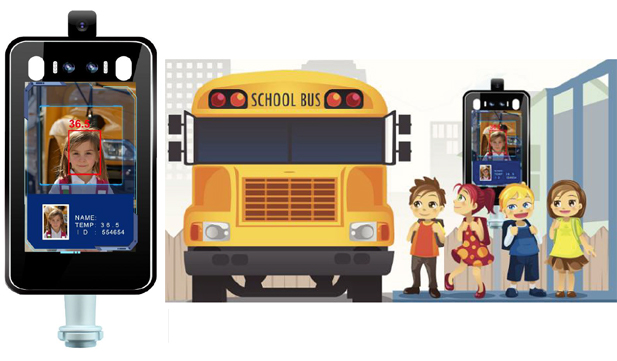 C19TMM
○ 
Accuracy: ≤±0.1°C
○ Detection distance: 0.5M
○ Response time: 0.3ms
○ AI facial recognition
○ 10,000 faces database
○ Integrated speaker function
○ Operator system: Linux
○ Working temperature: 0-50 °C
○ Mounting mode optional: 
(bus, school bus, inside/group access)
○ Video compression: H.265
○ Image device: 1/2.8" IMX327
○ On screen display: 
○ 
Character overlay function, time/date, name, ID, temperature
○ 
Power supply: 5-9V
○ Spectrum response: 8-14 (um)
○ Power input DC +12V
Find out more >>
This device has been designed after the virus outbreak in 2019 which has sadly caused a lot of chaos around the world and continues to do so even to this day. One of the key indicators to when someone has a virus is that their temperature will rise with the average fever temperature sitting around 38°C. 
Using infrared facial recognition, this device can identify when passengers attempting to board modes of transport have a temperature. 
The device works toward helping to avoid the risk of spreading the infection to other passengers or drivers of the vehicle therefore slowing the spread and aiding to lower the pressure on our NHS.
With some viruses (inc Covid19) being airborne it is critical that we avoid being in close spaces with those that posses the virus.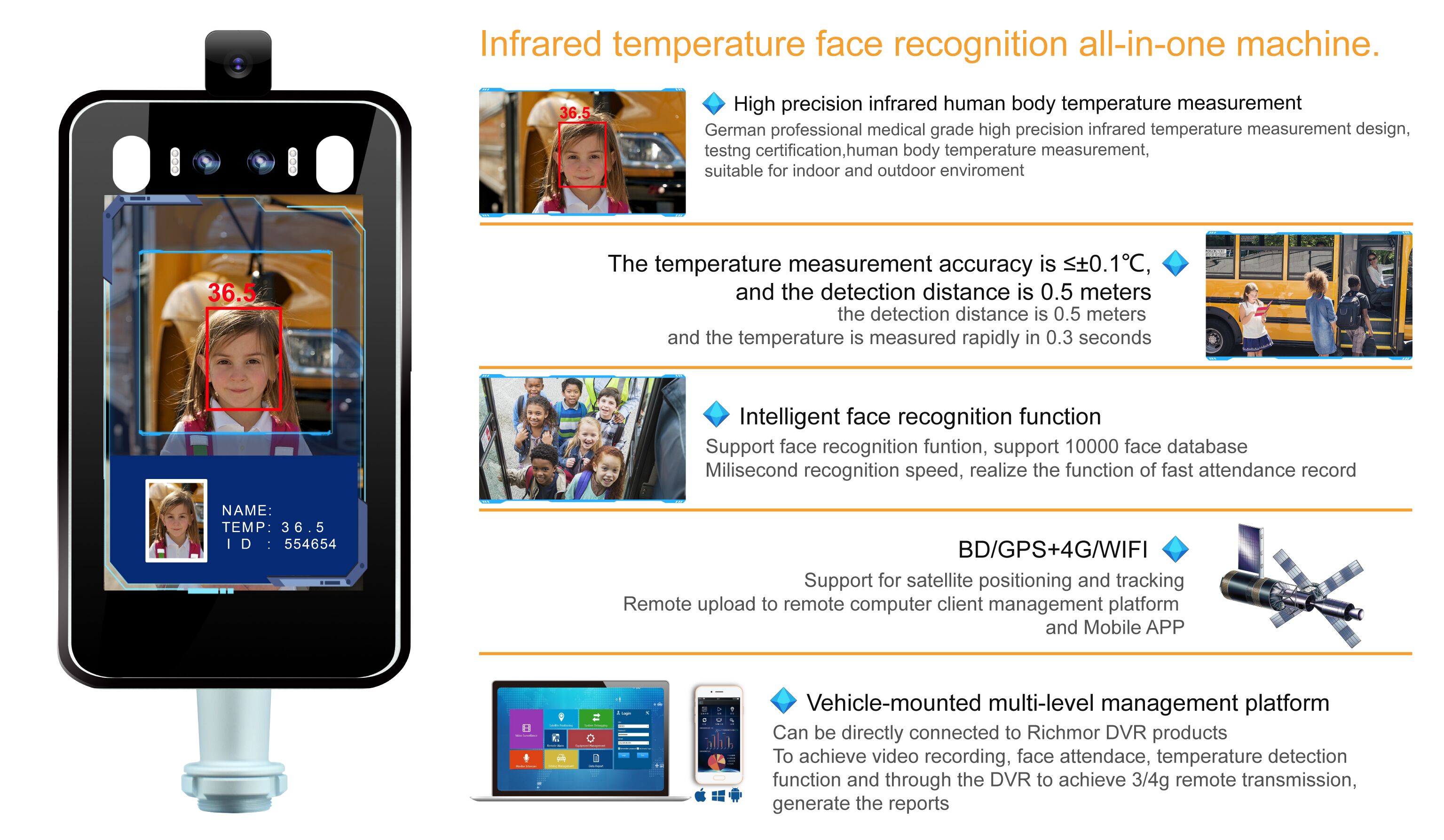 Products Used In Conjunction